Armed Robbery 5100 Fruitville Rd. (2017/10/13)
The Sarasota County Sheriff's Office is asking for the public's help to identify a suspect who robbed a Sarasota gas station early Friday morning.
Deputies were called to Shell at 5100 Fruitville Road, at 3:30 a.m., for reports of an armed robbery. According to the store clerk, the suspect approached him while he was standing outside and led him into the store at gunpoint. The suspect demanded cash and fled on foot westbound on Fruitville Road. Deputies and Venice Police Department K-9 units responded and attempted to locate the suspect however, were unsuccessful.
The suspect is described as a white male in his mid 30's with an average build, approximately 5'10" tall, and 180 lbs. At the time of the robbery, he was wearing a black t-shirt with a light-colored long sleeve shirt underneath it. The suspect also had a t-shirt wrapped around his face and wore work gloves.
If anyone has any information related to this crime please contact Crime Stoppers of Sarasota by calling 941.366.TIPS or online at www.SarasotaCrimeStoppers.com.

---
Theft from VPD (2017/10/06)
On 7/30/17, a heavy set black female wearing a black and white striped dress w/hoddie and a large purse walked into Publix at 1445 E Venice Ave. She is seen taking multiple knife sets and placing them into her cart. The female ultimately exits the store stealing single knives.
If you are able to recognize the female in the picture, please contact Crimestoppers.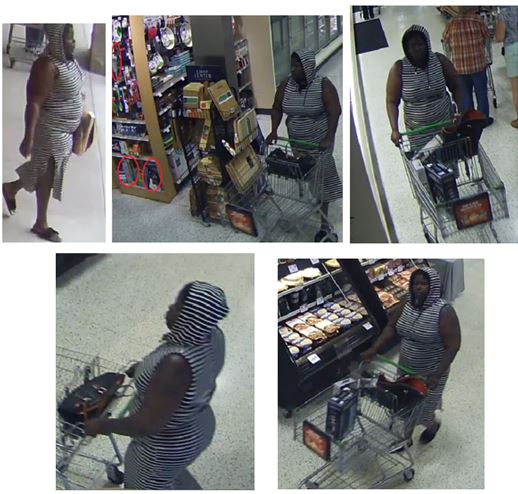 ---
Armed Robbery 7-11 (2017/09/30)
Update: Another robbery occurred in Manatee County on 10/1 at 2340 hrs, at the 7-eleven on Pearl Avenue/US 41. The suspect, a black male with dreads, is likely the subject from the robbery in Sarasota. he was wearing the same clothing and used the same verbiage when demanding cash from the clerk.
The Sarasota County Sheriff's Office is currently conducting an Armed Robbery investigation.
Deputies responded to the 7-11 store located at 5420 N. Lockwood Ridge Road in Sarasota, shortly before 6:30 a.m. Saturday morning for reports of an armed robbery.
The suspect was armed with a silver handgun and fled the store with the cash drawer. The suspect fled westbound on DeSoto Road in a silver four-door sedan. He is described as a black male in his early twenties, wearing a black hoodie, dark jeans, black sneakers and gloves.
Anyone with information related to this incident is asked to contact Crime Stoppers by calling 941.366.TIPS (8477).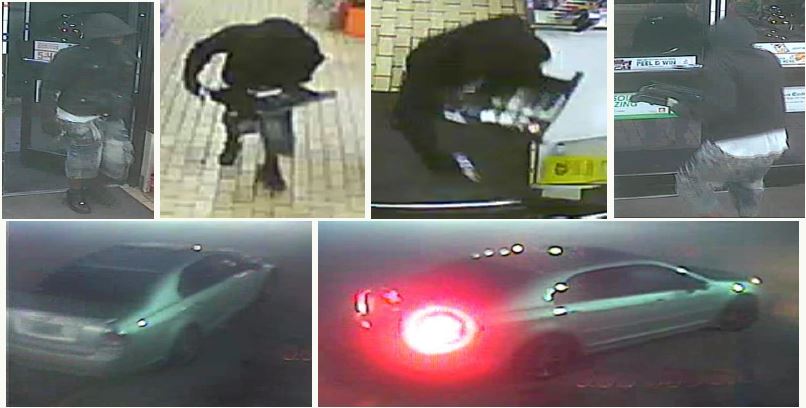 ---
Battery and Grand Theft Wanted Person (2017/09/29)
The Sarasota County Sheriff's Office is seeking the publics assistance in locating a wanted person named Angel L. Pineiro-Melendez born 2/6/91. Pineiro-Melendez is wanted for Battery and Grand Theft of an Automobile. He is described as 5'7", 170 pounds, bald, and brown eyes. Last known address was 4669 Donovan Street in Orlando. The stolen vehicle is a 2005 Dodge Dakota truck with a Florida tag Y88UWD.
The Sarasota County Sheriff's Office took this report on September 29, 2017 at approximately 115 am in the area of Jacaranda Boulevard and I-75 involving Pineiro-Melendez and a known acquaintance. Pineiro-Melendez was recently released from jail in Orange County on August 28, 2017, for Kidnapping and Aggravated Battery. His criminal history includes 13 felony charges and was released from the Florida Department of Corrections in 2014 for Robbery after serving approximately 6 years.
Anyone with information is encouraged to contact to contact Crimestoppers at 366-TIPS(8477).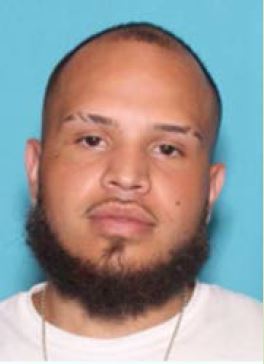 ---
Venice Police Department- Burglary (2017/09/28)
On Thursday 9/14/2017, a Victim had her purse stolen from her vehicle at Maxine Barret Park (1800 S. Harbor Dr) after 7:00 PM. The Victim's credit card was used at the Venice Walmart (4150 S. Tamiami Trail) the same evening at 7:57 PM.
The pictured female was dropped off by a dark colored van or SUV at the North east corner of the parking lot closest to the garden center. The female exits through the garden center after using the card and is picked up by the same vehicle at the same drop off location.
A dark SUV was observed at Maxine Barrett Park next to the Victim's vehicle backed in with a white female driver before the crime occurred.
If anyone can help identify this person please contact Crimestoppers.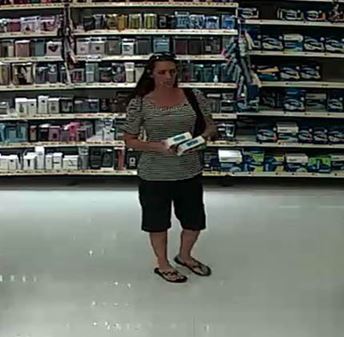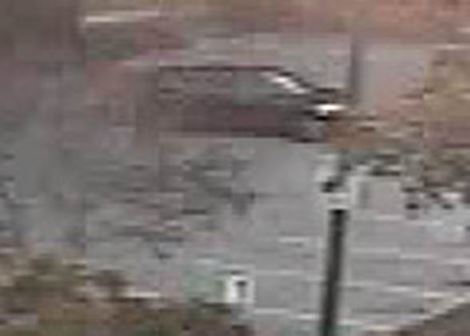 ---
Sexual Molestation Charges (2017/09/28)
The Sarasota County Sheriff's Office is asking for the public's help to locate a 39-year-old registered sexual offender wanted on charges of Lewd or Lascivious Molestation of a 3-year-old child.
Deputies were first contacted on September 16, when the child's parents reported that Ronald Correa, DOB 08/19/78, made inappropriate contact twice, with their 3-year-old. Correa, a registered sex offender, was temporarily staying at the family's home at the time however, he did not report his address to law enforcement, thus violating sex offender requirements. When deputies attempted to serve the warrants at Correa's home on Friday, the residence was vacant indicating that he may have fled the county. If you have any information as to Correa's whereabouts, please contact Crimestoppes.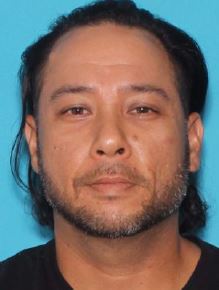 ---
Sarasota Police Department Homicide (2017/09/27)
During the evening hours of Monday, August 28, 2017, Travis Combs was murdered in the 1600 block of 22nd Street. Mr. Combs was observed in this area by several subjects prior to his murder. The Sarasota Police Department is asking the public for assistance with information regarding this murder and any other crimes related to it. If you have any information please contact Crimestoppers, you may be eligible for a reward.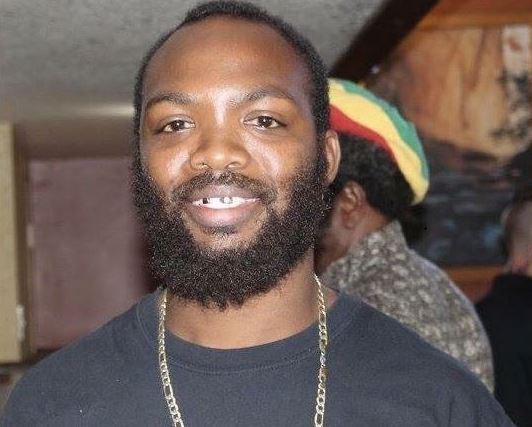 ---
Walgreens Robbery (2017/08/09)
The Sarasota County Sheriff's Office responded to the Walgreens pharmacy at 5800 Bee Ridge Road for a report of an armed robbery. The suspect entered the store and demanded narcotics.
The suspect is described as white male who is approximately 5'10" with a skinny build. He was wearing a green beanie, brown leather jacket, and dark color pants. He was also wearing a gray backpack with black straps. The suspect threatened he had a gun but none was seen.
If you recognize this subject, please contact Crimestoppers. You can remain anonymous and may be eligible for a reward.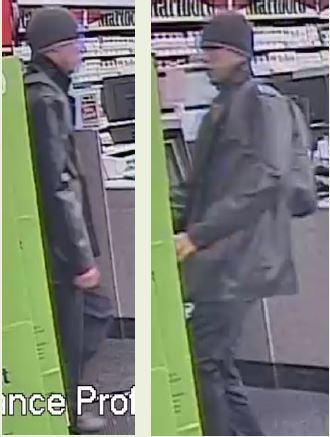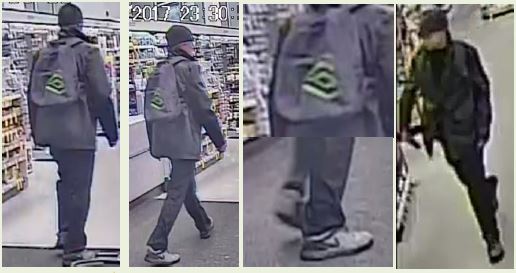 ---
Burglary and Motor Vehicle Theft in South Venice (2017/05/10)
During the early morning hours on 05/09/17, an occupied residential burglary, a residential burglary, and a motor vehicle theft occurred within blocks of one another in Zone 19. Due to the proximity and timeframe of these incidents, it is believed they were committed by the suspect described below.
At 0415hrs, a suspect, described as a white male, 5'10", medium build, blonde hair, with an Eastern European accent, forced entry into 1195 Ocelot Rd by breaking open the glass on a rear door with a rake stolen from the rear shed.
Once inside, the suspect confronted the homeowner, advised someone was after him, and demanded his car keys. The homeowner continued to tell the suspect to leave, and he fled out of the rear door. A laptop was taken from the residence and recovered in the backyard.
A few blocks away, the garage at 5780 Oxalis Rd was entered and cigarettes were taken from a vehicle parked inside. A bicycle, possibly belonging to the suspect, was left at the scene. Also, between 0400-700hrs, a white 1993 2-dr Jeep Cherokee FL 4203UI was stolen from front yard at 1172 Kenisco Rd. The Jeep is missing the driver's side window and has black mustang style rims.
If you have any information related to these crimes, please contact Crimestoppers.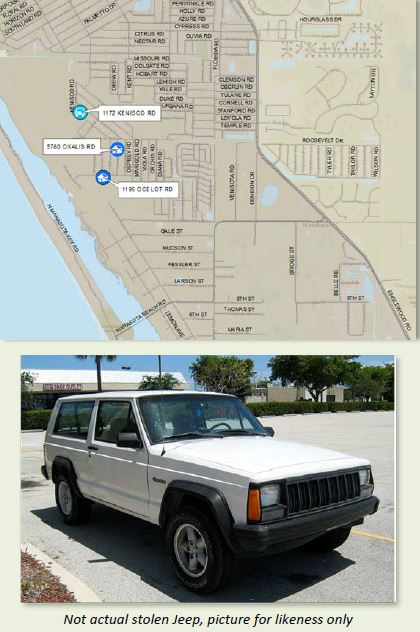 ---
Burgalry (2017/05/04)
On 04/26/17, at approximately 0520 hours, deputies responded to a burglary at Lee's Food Store located at 5604 Swift Road
in Sarasota.
Upon arrival deputies observed the padlock on the front door had been cut, possibly with bolt cutters.
Surveillance captured the pictured male suspect enter the business at 0515 hours carrying a flashlight.
The suspect went directly to an office were the business safe is stored. A deposit bag was taken during the offense.
If you are able to identify this suspect or have any additional information on this case please call Crimestoppers.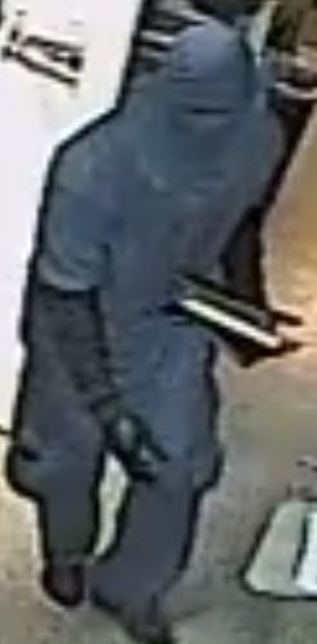 ---
HIT AND RUN ( Vehicle vs Bicycle ) (2017/03/20)
On Monday, March 20th, at around 5:15 pm, the victim was riding his bicycle on the sidewalk while crossing the Stickney point road bridge.
An eastbound vehicle, described only as a dark colored pick up truck, left the roadway and struck the victim on the bicycle, causing serious injury.
If you have any information regarding this incident, please contact Crime Stoppers.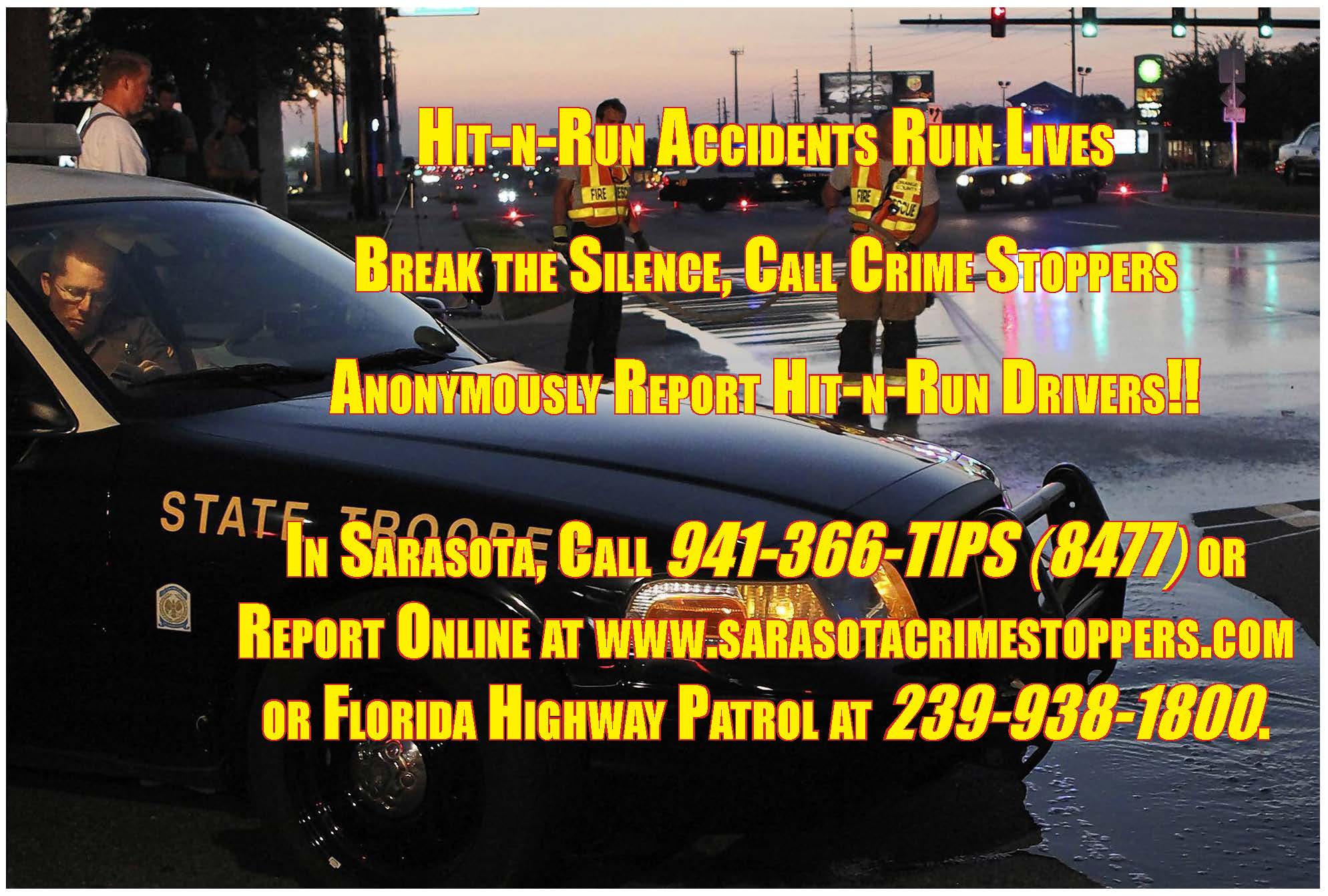 ---
ARMED ROBBERY (2017/03/09)
On Thursday, March 9th, at around 11:45PM, a masked subject armed with a handgun entered the KC Key Food Store at 716 Albee Rd. demanding money from the clerk.
The suspect appeared to be wearing black pants, a loose black sweatshirt, and a black mask with only one eye hole. The subject appeared to be armed with a large, black revolver.
If you have any information about this incident, contact Crime Stoppers.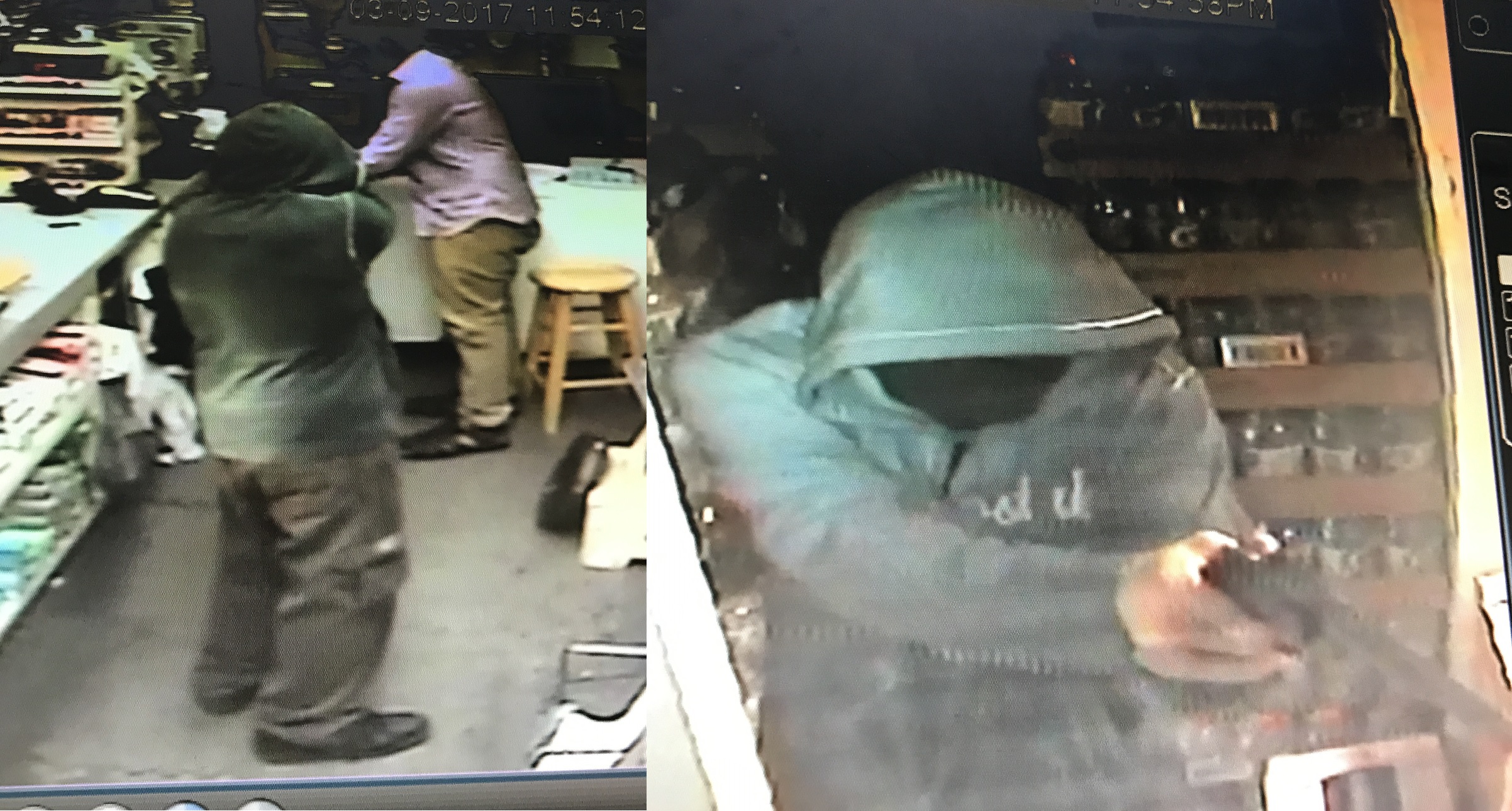 ---
GRAFFITI (2017/01/31)
On 01/28/2017 an unknown person(s) defaced the Venice Memorial Gardens, located at 1950 Center road in Venice. Please look at the graffiti closely. If you know or can identify the person(s) responsible, please contact Crime Stoppers and be eligible for a cash reward.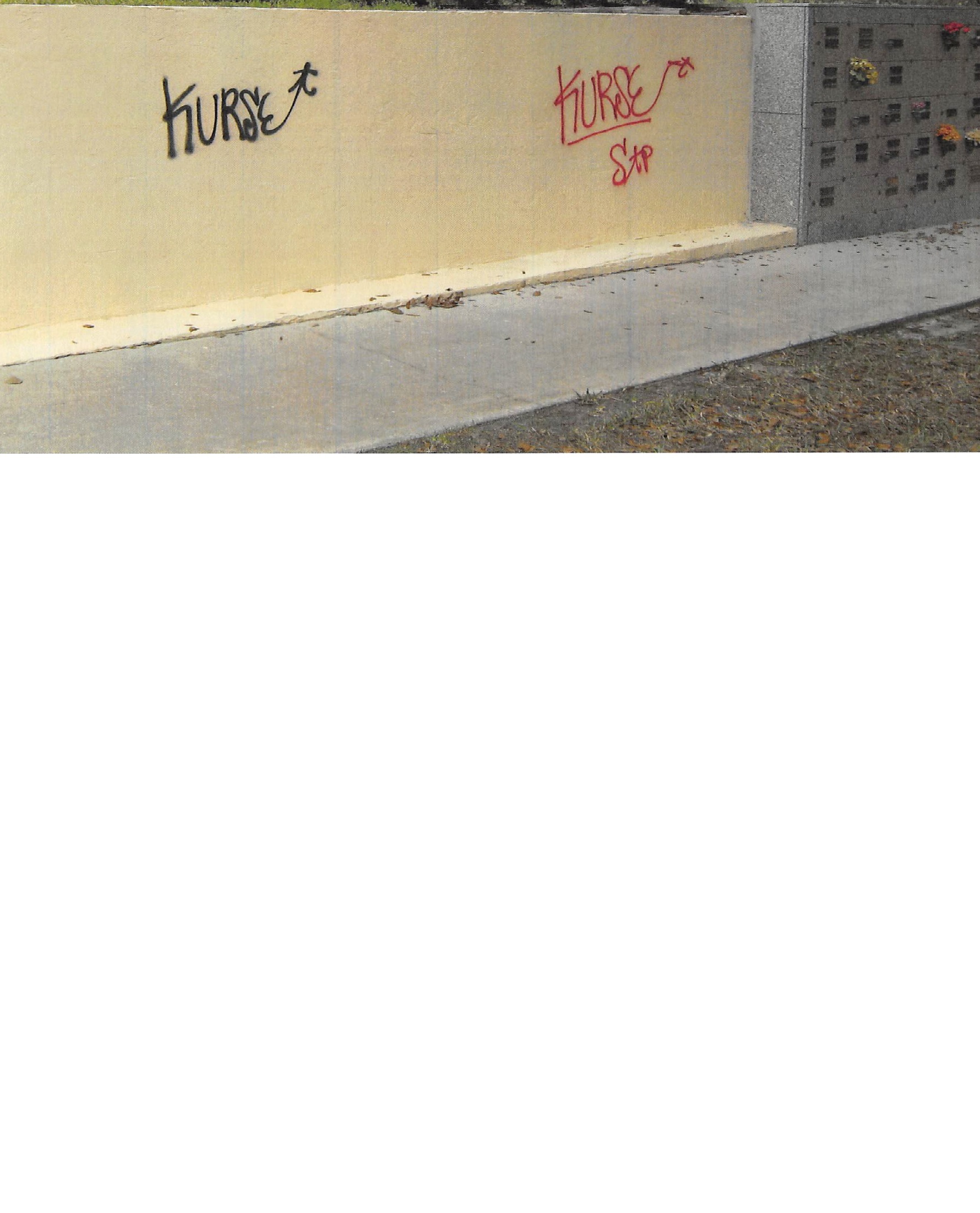 ---
THIEF (2016/12/06)
On Sunday, 11-20-2016 this thief grabbed the wallet of a woman seated at the Village Café on Siesta Key. It appears that he and his little friend were riding their bicycles in the area, when he decided to take a purse off the table of a Village Café customer (maybe it went with his shoes).
If you recognize either of these adolescent degenerates, Call crime stoppers, or use the link below.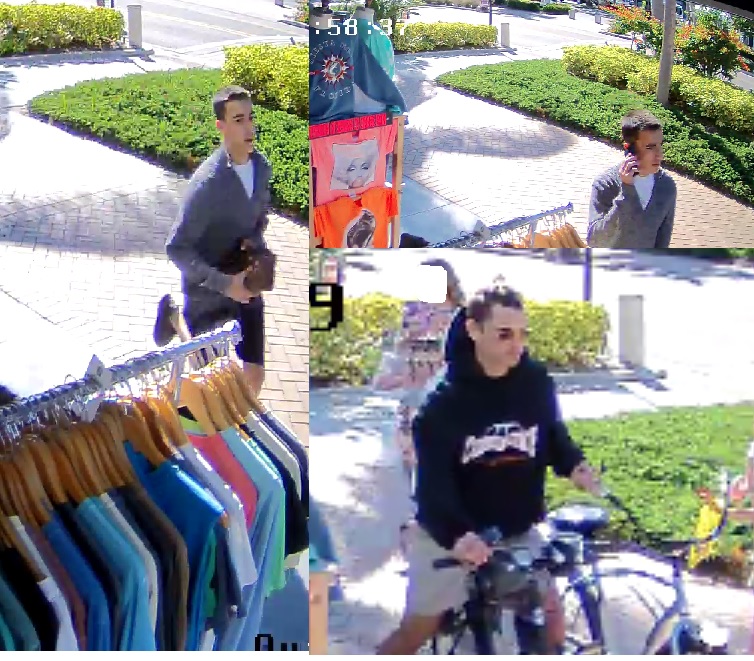 ---
Burglary (2016/10/26)
We have cash for the person who can identify this guy. He burglarized Munchies 420 Café 6639 Superior Avenue, on Wednesday morning.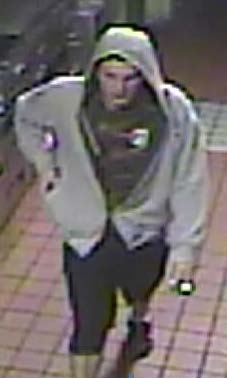 ---
BURGLARY / STOLEN CREDIT CARDS (2016/05/19)
On Thursday May 19, 2016, a wallet was stolen from a vehicle while the victim was golfing at 500 Rockley Blvd, Venice. The incident occurred sometime between 12:20 PM and 1:45 PM, when three of the victim's credit cards were used at the University Town Center mall in Sarasota. The subjects in these photos purchased an estimated $23,000 worth of merchandise at the Apple Store and Saks Fifth Avenue.
If you know these two, let Crime Stoppers know.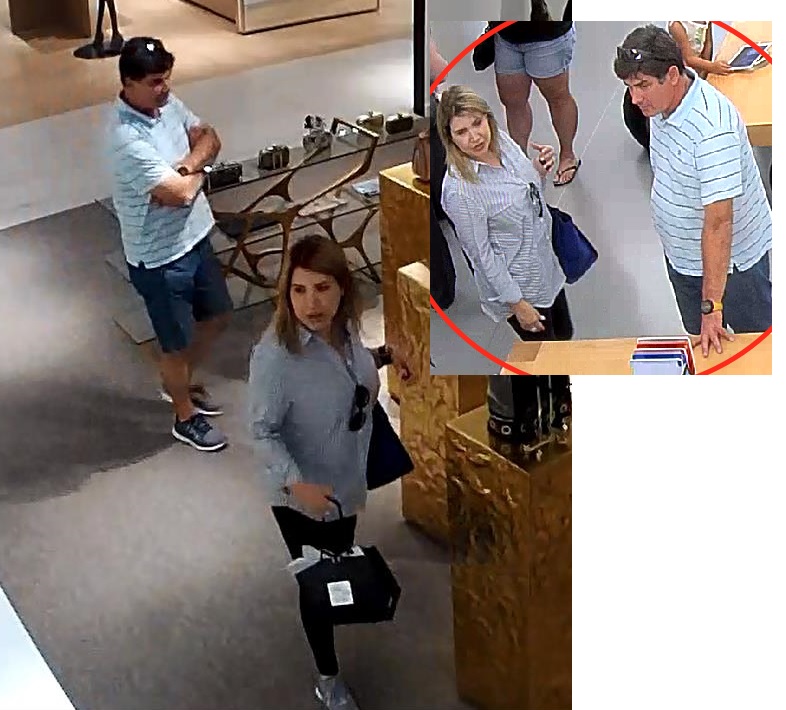 ---
Armed Robbery (2016/05/04)
On 5/4 at 0420 hours, a robbery occurred at the 7-Eleven at 1721 N. Honore Avenue in Sarasota. The pictured subject entered the store armed with a gun and demanded cash. The clerk complied and the subject fled north bound on foot through the parking lot. If you have any information on the identity of the subject, please contact Crime Stoppers.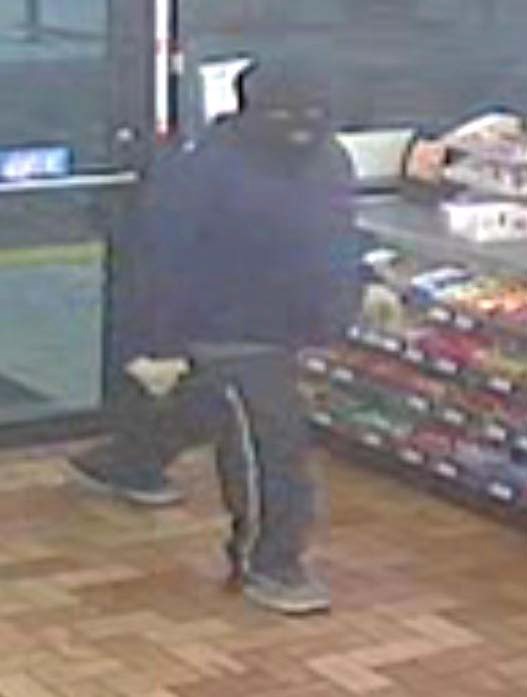 ---
Jewelry Store Burglary (2016/04/16)
On Saturday April 16, 2016, between midnight and 1:30 AM., Triton Jewelers1075 S. Tamiami Trail, Nokomis was entered by an unknown person(s) by cutting through the wall of the vacant business next door. Once inside, the suspect(s) entered a safe containing a large amount of jewelry.
If you know anything about this crime, contact Crime Stoppers and leave a tip.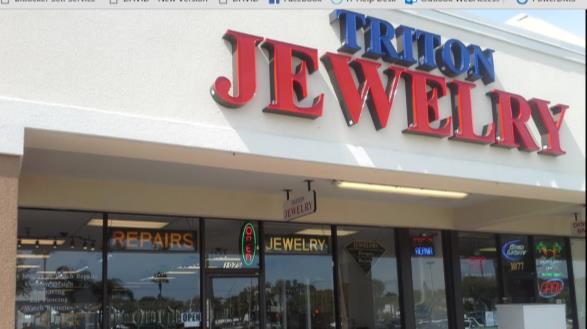 ---